Terms & Conditions
REFUND POLICY
Returns authorisation - Before returning any item please contact our sales department at sales@smugglersspirits.co.uk who will send you a copy of our returns paperwork and issue a returns number.
Returning the item - If you are returning the items to us, please send your item back to the address on the Returns form ensuring you obtain a proof of delivery. Please note that we reserve the right to refuse any return which does not include the returns authorisation paperwork and a returns number. Items returned without the appropriate paperwork and proof of return will not be credited. Because of this we regret our drivers are unable to collect any items unless it has been prearranged.
Packing the item - Wrap the item securely and include the returns paperwork. Usually the packaging in which the item was sent can be used for its return. Please ensure that the item is packaged appropriately as we cannot be held responsible for any damages accrued during transit back to us and this may result in a credit not being issued.
Unwanted Items – May be returned within 7 days of receipt in the condition they were received, provided the item is a standard stock item. Credits or refunds will only be issued once we are in receipt of the goods. Non stock and special items cannot normally be returned (subject to manufacturers return policy). If returned to us at a cost to the customer we will credit or refund to the value of the goods less the administrative fee and the original delivery charge. If it is required for us to collect the goods we will credit or refund to the value of the goods less the collection charge, administrative fee and the original delivery charge.
Faulty Items – If you suspect that a product is faulty, we would ask that you speak to our customer services department on 0131 603 5550 who will help to resolve any issues. Items found to be faulty within 14 days of receipt will be replaced or credited once inspected. Items outside this timescale will be subject to the manufacturer's warranty, details of which are available on request. If a product is found to have no fault or is faulty due to misuse then no replacements or credit will be issued and return of the goods to the customer will be subject to a delivery charge.
Damaged Items – Smugglers Spirits will replace any item that is delivered damaged provided the delivery note is clearly marked as received damaged and that we are informed within 24 hours of delivery. All packaging and contents must be retained for inspection unless we state otherwise. Any replacements will not be sent until the damaged items have been returned and inspected.
Administrative Fee – 15% of the invoice value or £15.00 whichever is greater.
PRIVACY POLICY
This Privacy Policy describes how your personal information is collected, used, and shared when you visit or make a purchase from rosslynnorth.com (the "Site").
Personal information we collect
When you visit the Site, we automatically collect certain information about your device, including information about your web browser, IP address, time zone, and some of the cookies that are installed on your device. Additionally, as you browse the Site, we collect information about the individual web pages or products that you view, what websites or search terms referred you to the Site, and information about how you interact with the Site. We refer to this automatically-collected information as "Device Information".
We collect Device Information using the following technologies:
- "Cookies" are data files that are placed on your device or computer and often include an anonymous unique identifier. For more information about cookies, and how to disable cookies, visit http://www.allaboutcookies.org.
- "Log files" track actions occurring on the Site, and collect data including your IP address, browser type, Internet service provider, referring/exit pages, and date/time stamps.
- "Web beacons", "tags", and "pixels" are electronic files used to record information about how you browse the Site.

Additionally when you make a purchase or attempt to make a purchase through the Site, we collect certain information from you, including your name, billing address, shipping address, payment information (including credit card numbers), email address, and phone number. We refer to this information as "Order Information".

When we talk about "Personal Information" in this Privacy Policy, we are talking both about Device Information and Order Information.

How do we use your personal information?
We use the Order Information that we collect generally to fulfill any orders placed through the Site (including processing your payment information, arranging for shipping, and providing you with invoices and/or order confirmations). Additionally, we use this Order Information to:
Communicate with you;

Screen our orders for potential risk or fraud; and

When in line with the preferences you have shared with us, provide you with information or advertising relating to our products or services.
We use the Device Information that we collect to help us screen for potential risk and fraud (in particular, your IP address), and more generally to improve and optimize our Site (for example, by generating analytics about how our customers browse and interact with the Site, and to assess the success of our marketing and advertising campaigns).

Sharing you personal Information
We share your Personal Information with third parties to help us use your Personal Information, as described above. For example, we use Shopify to power our online store--you can read more about how Shopify uses your Personal Information here: https://www.shopify.com/legal/privacy. We also use Google Analytics to help us understand how our customers use the Site -- you can read more about how Google uses your Personal Information here: https://www.google.com/intl/en/policies/privacy/. You can also opt-out of Google Analytics here: https://tools.google.com/dlpage/gaoptout.

Finally, we may also share your Personal Information to comply with applicable laws and regulations, to respond to a subpoena, search warrant or other lawful request for information we receive, or to otherwise protect our rights.

Behavioural advertising
As described above, we use your Personal Information to provide you with targeted advertisements or marketing communications we believe may be of interest to you. For more information about how targeted advertising works, you can visit the Network Advertising Initiative's ("NAI") educational page at http://www.networkadvertising.org/understanding-online-advertising/how-does-it-work.

You can opt out of targeted advertising by using the links below:
Additionally, you can opt out of some of these services by visiting the Digital Advertising Alliance's opt-out portal at: http://optout.aboutads.info/

Do not track
Please note that we do not alter our Site's data collection and use practices when we see a Do Not Track signal from your browser.

Your rights
If you are a European resident, you have the right to access personal information we hold about you and to ask that your personal information be corrected, updated, or deleted. If you would like to exercise this right, please contact us through the contact information below.

Additionally, if you are a European resident we note that we are processing your information in order to fulfill contracts we might have with you (for example if you make an order through the Site), or otherwise to pursue our legitimate business interests listed above. Additionally, please note that your information will be transferred outside of Europe, including to Canada and the United States.

Data retention
When you place an order through the Site, we will maintain your Order Information for our records unless and until you ask us to delete this information.

Changes
We may update this privacy policy from time to time in order to reflect, for example, changes to our practices or for other operational, legal or regulatory reasons.

Minors
The site is not intended for individuals under the age of 18. 

Contact us
For more information about our privacy practices, if you have questions, or if you would like to make a complaint, please contact us by email at sales@smugglersspirits.co.uk  or by mail using the details provided below:

Smugglers Spirits
[Re: Privacy Compliance Officer]
242 Morrison Street, Edinburgh, EH3 8DT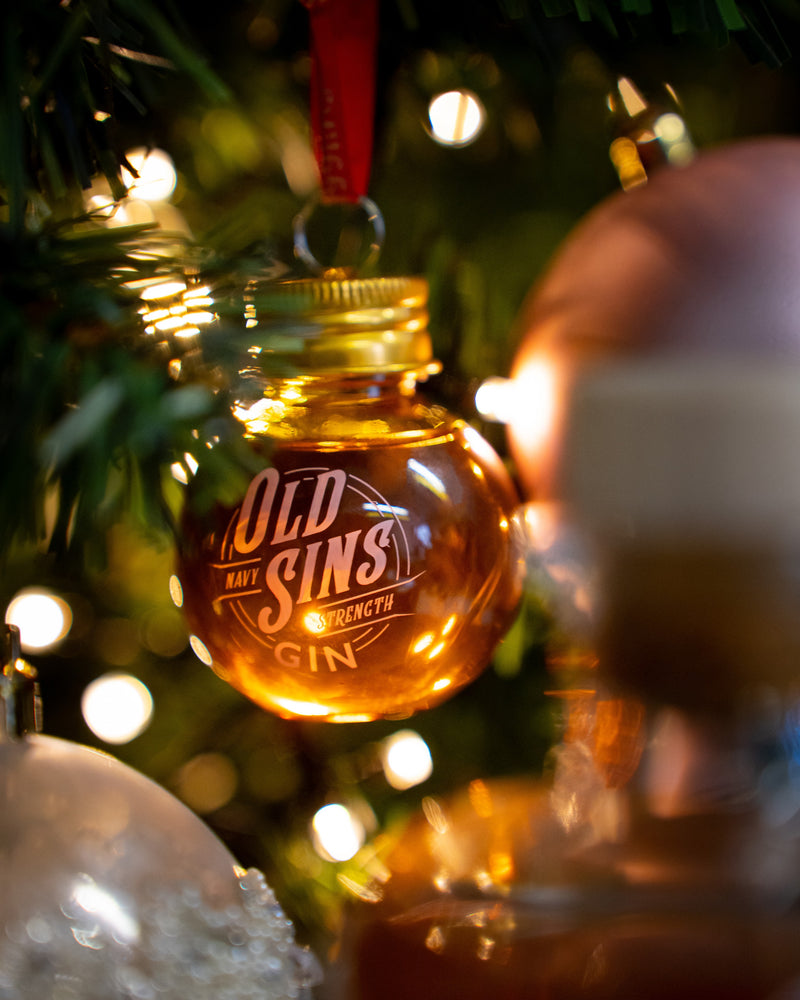 Get a free gift with your order this black friday!
Pop your email in the box below and hit "sign up" to stay in the loop and receive your Black Friday code!